Include our styles below Infobox - invoke as >>infobox<< ... >><<
Codebox: - invoke as >>codebox<< ... >><<
warnbox: - invoke as >>codebox<< ... >><<
editingbox: - invoke as >>codebox<< ... >><<
noticebox: - invoke as >>codebox<< ... >><<
Page bread crumbs:

Pages by tags: (:listtags:)
Subscribe to this wiki:

RSS or subscribe to this page for changes:

RSS
496 articles have been published so far. Recent changes
(:addThis btn="custom":)
---
Welcome to the technical side of Kevin P. Inscoe. ke3vin.org. This site is legacy and being moved to https://kevininscoe.com/wiki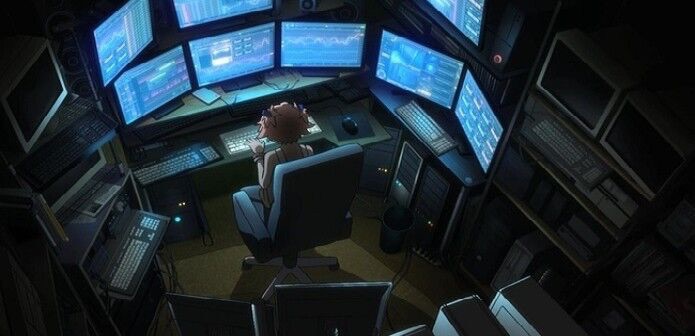 Introduction
My name is Kevin Patrick Inscoe and I am licensed by the Federal Communications Commission as an Amateur Radio Operator (General Class) with the call-sign KE3VIN hence the domain name. This site represents my public technical writings, publications and know-how. It is also a place to squirrel away various technical (and non-technical) notes and bits of interest I find over the years.
I have a primary residence in Deltona, Florida and a secondary residence in Greeneville, Tennessee. I spend most of the year in Florida.
Please note I'm not looking for new opportunities at this time. Please understand I cannot personally respond to the many requests I receive each week. Kind regards. Summary and historical: I have 30+ years of information technology experience in a broad array of industries including telecommunications, cellular, print and electronic media, internet and hosting services, software development, network deployment and service provisioning to name a few.
I am program now exclusively in Python but was once experienced in a number of software development platforms including: Perl, Java, PHP and C. I was once fluent in the GNU open source software development environment. I also have experience in legacy software development such as Cobol, Pascal and Basic derivations and dialects as well as assembler languages such as 68K, x86 (MASM) and Macro-32. You're really digging if you are looking for those but I still know how to work with these products. I still own a DEC VAX too.
I work with MySQL as a programmer and administrator. I am not a DBA however. I am coming up to speed with Python 3.x and Django framework. Lots of experience with Apache 2.x (14 years). I have done lots of legacy stuff with web and Perl. Lots of Apache tuning. Proxies, web accelerators and caching, Squid, NGINX and HAproxy. Load balancers and Content switches like Arrowpoint/Cisco CSS.
Monitoring tools like Nagios.
I posses a broad experience and familiarity with a number of host operating systems including: Linux, IRIX (SGI), Sun Solaris (up to v10), IBM AIX (v4), OpenVMS (v4.x-7.x) and FreeBSD (v4.7-5.x) and OpenBSD (all).
Highlights of my career include development of the early cellular fraud validation code, deployment of highly available content delivery systems, vertical and horizontal scaling and virtualized application servers, writing device drivers for host to switched network controllers, weather reporting systems (working with the National weather Service interfaces and ftp/web sites, writing Hurricane tracking software in the 90's) and high availability clusters using cellular file systems.
I particularly enjoy challenges such as interfacing dissimilar systems and stabilizing environments within small budgets.
I am an accomplished electronics engineer and Federal Communications Commission licensed Radio Amateur (General Class) being no stranger to hardware, radio and electrical interfaces. I schooled to be an broadcast radio engineer although I never had the chance to perform that work.
I am also also experienced and knowledgeable in application and web security professional and have been the ISO and security officer at several companies once holding a U.S. DoD Secret Clearance.
I also sometimes perform rescues of OpenVMS (VAX/VMS) systems or can assist in migration from a legacy VMS system to other platforms.
---
Hobbies:
I have many hobbies: Amateur (Ham) Radio, Radio and SWL monitor (police, fire, UTE, weather, satellite, aero etc..), Railfan and railroad enthusiast, antique tractors, weather, day hiking (trail name: "Standing Bear"), exploration and GPS fun (geocaching, etc..) and electronics, Raspberry Pi.
---
Missions and volunteering:
Ministering to the under-employed. Feeding missions. Praying for neighborhoods.
---
Wiki Navigation:
How to get around on this site.
For the master page list click here.
I am slowing getting stuff into here. Check back once in awhile. I have a RSS feed link in the sidebar. I have many things that are not even on the web site yet and still other files being transitioned from /pub to here. The main topics are in the sidebar. If you remember the old inscoe.org and ke3vin.org stuff from 1999-2004 that stuff will eventually show up here (what I can post publicly anyway) train schedules, frequencies, etc..
---
Here are the base drill down links.
These are the major categories for the file hierarchy I use to store articles:
Sharing:
Technical articles and notes
My public general notes
Software I have written and maintain
Tricks and HOWTOs
Articles
Collaboration
Projects
Published articles and papers
Ham radio
Radio monitoring database and frequency lists
Document and presentations
Job search and resume tips
Kevin:
Site1
Podcasts
Events
Commentary
Itinerary and travel plans
My book of virtues
Rants, praises and other things you should know about me
Living:
SimpleLiving
Survival Living
RV Living
Selling things
Hobbies and interests:
Weather
RoadGeek
Railroad
Aero?
What I enjoy
Humor:
Master list of all public wiki pages:
---
Kevin's Public Wiki maintained and created by Kevin P. Inscoe is licensed under a
Creative Commons Attribution 3.0 United States License.
Back to my web site - http://kevininscoe.com