Include our styles below Infobox - invoke as >>infobox<< ... >><<
Codebox: - invoke as >>codebox<< ... >><<
warnbox: - invoke as >>codebox<< ... >><<
editingbox: - invoke as >>codebox<< ... >><<
noticebox: - invoke as >>codebox<< ... >><<
Page bread crumbs:

Pages by tags: (:listtags:)
Subscribe to this wiki:

RSS or subscribe to this page for changes:

RSS
496 articles have been published so far. Recent changes
(:addThis btn="custom":)
---
Background:
I bought this unit for my Audrey project. It worked fine with the Audrey. I then used on an old Toshiba Satellite laptop I was given and it works ok there as well using the below driver for Windows 98.
Notes:
http://audrey.wikia.com/wiki/USB_Ethernet
http://support.3com.com/infodeli/tools/nic/3c19250.htm
http://www.ntcompatible.com/compatdb/details/3com_3c19250_usb_network_interface_windows.html
http://www.massdrivers.com/dir/454017.html
http://members.driverguide.com/driver/detail.php?driverid=45479
http://www.driverforum.com/network/3069.html
http://cateee.net/lkddb/web-lkddb/USB_KAWETH.html
Drivers:
Windows 98 -
File Name: usb1_2.zip Size: 45,269 Date: 1/26/1999 3C19250 Driver
Notes: This driver is for the USB Network Interface, which is a USB to Ethernet adapter. The only operating system for this product is Windows 98. For more information, please download, unzip and read the readme.
Windows XP/2000:
From http://www.ntcompatible.com/compatdb/details/3com_3c19250_usb_network_interface_windows.html
"3Com never released Win2000 or WinXP drivers for the 3C19250 USB NIC. The product is also now discontinued. You can download a KL5KUSB101 driver for Windows 2000/XP that I modified to work with the 3Com 3C19250. Use at your own risk: http://tenshi.virtualave.net/3c19250_xp.exe" and "First you need to install the device using Win9x drivers and be told that the .inf is in the wrong format. That's okay - just click ok. Unpack u2e304.zip into a temp folder and go to device manager and update the driver for the 3C19250 using the "have disk" method, and navigate to the folder where you unpacked the KLSI driver, select it, ignore the warning about it not being the right driver for the device, and click OK. You now are a proud owner of a Klsi USB-Ethernet Device Adapter! Download drivers - http://www.klsi.com/drivers/u2e304.zip Step by step instructions http://www.usbman.com/3Com%20Ethernet%20Adapter.htm "
I (Kevin Inscoe) cannot vet for any of this as I only used the Windows 98 drivers for an older laptop that had no Ethernet in it.
Pictures: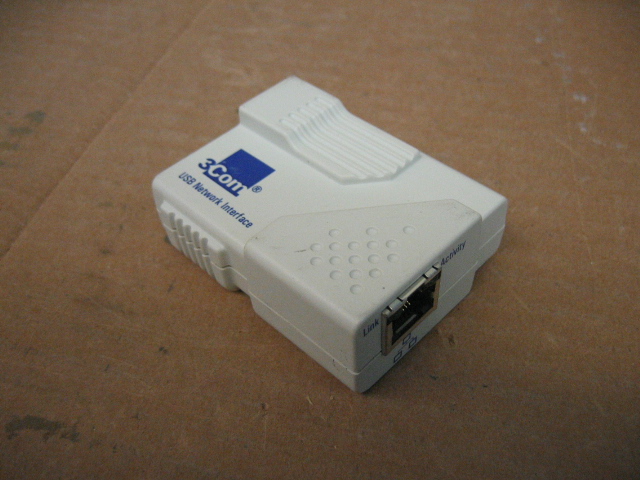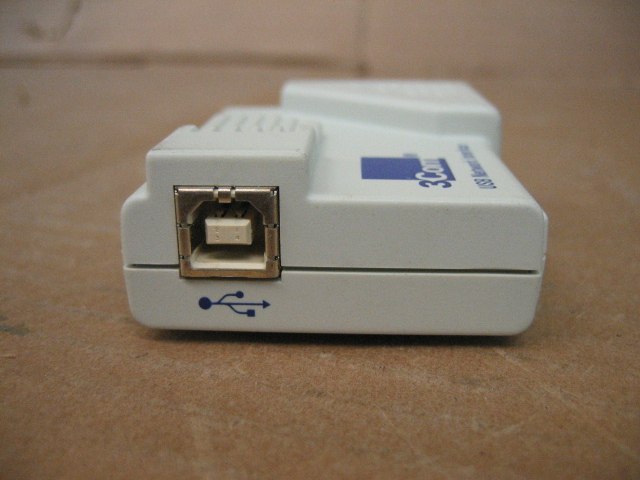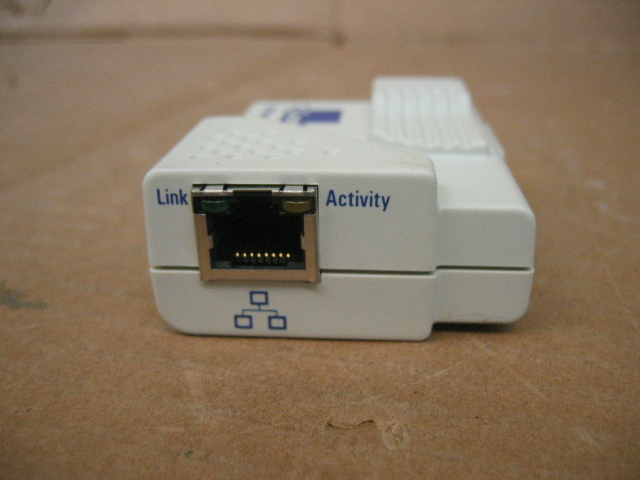 ---
Kevin's Public Wiki maintained and created by Kevin P. Inscoe is licensed under a
Creative Commons Attribution 3.0 United States License.
Back to my web site - http://kevininscoe.com