Include our styles below Infobox - invoke as >>infobox<< ... >><<
Codebox: - invoke as >>codebox<< ... >><<
warnbox: - invoke as >>codebox<< ... >><<
editingbox: - invoke as >>codebox<< ... >><<
noticebox: - invoke as >>codebox<< ... >><<
Page bread crumbs:

Pages by tags: (:listtags:)
Subscribe to this wiki:

RSS or subscribe to this page for changes:

RSS
496 articles have been published so far. Recent changes
(:addThis btn="custom":)
---
How do I delete these old Book Ribbons if I cannot go back to the book and reference they belong to?
Software is BibleReader for iPad (iOS 6.1.3) Product Version: 5.4.1.1 Reader Version: 4570029 Build ID: BibleReader Aug.9 2013 at 11:14
Support Center: http://help.olivetree.com/index.php?
Ticket ID: ECZ-911-35325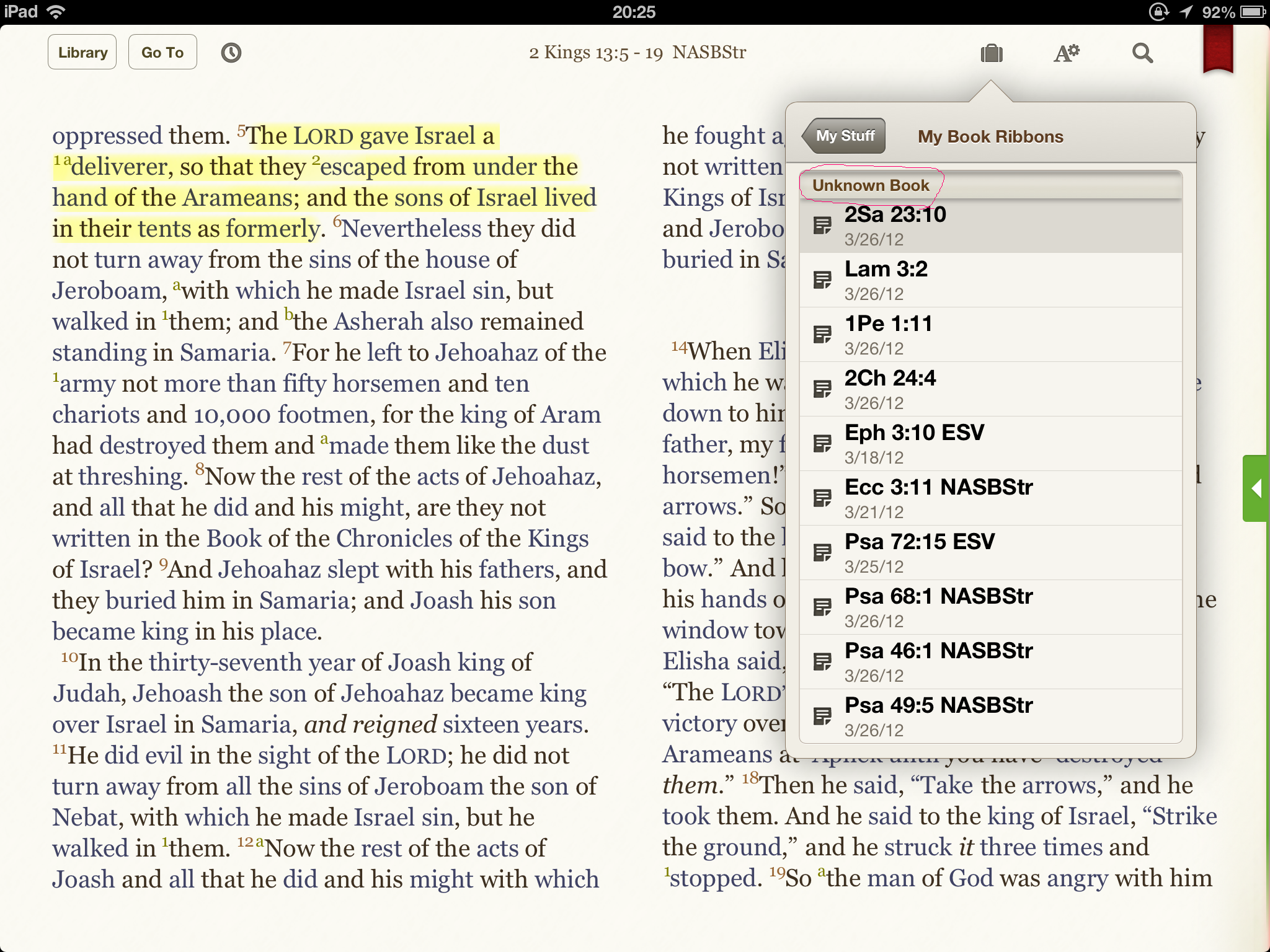 ---
Kevin's Public Wiki maintained and created by Kevin P. Inscoe is licensed under a
Creative Commons Attribution 3.0 United States License.
Back to my web site - http://kevininscoe.com