Eclipse 2017
Jump to navigation
Jump to search
Summary
"On Monday, August 21, 2017, all of North America will be treated to an eclipse of the sun. Anyone within the path of totality can see one of nature's most awe inspiring sights - a total solar eclipse. This path, where the moon will completely cover the sun and the sun's tenuous atmosphere - the corona - can be seen, will stretch from Salem, Oregon to Charleston, South Carolina. Observers outside this path will still see a partial solar eclipse where the moon covers part of the sun's disk." - NASA (via https://eclipse2017.nasa.gov/)
This page is a consolidation of links and resource I found useful for viewing this event.
The last time I personally saw a total eclipse I was in elementary school. https://en.wikipedia.org/wiki/Solar_eclipse_of_March_7,_1970
Sarah and I will be near our Tennessee home in Eastern TN. Specifically to be along the path we plan to be some where south of The Great Smoky Mountains National Park near Tellico Plains, TN which is largely uninhabited portion of Tennessee near the North Carolina border. Our expected viewing time starts about 2:30 PM US EDT 16:30 UTC). We will be on the Cherohala Skyway near the TN/NC border.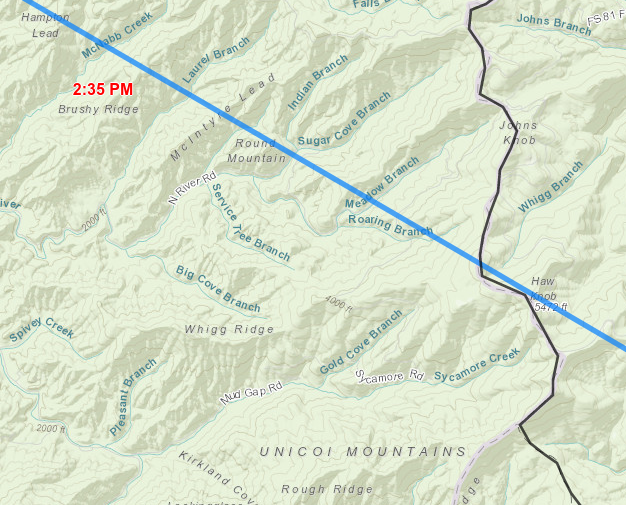 The map for Tennessee: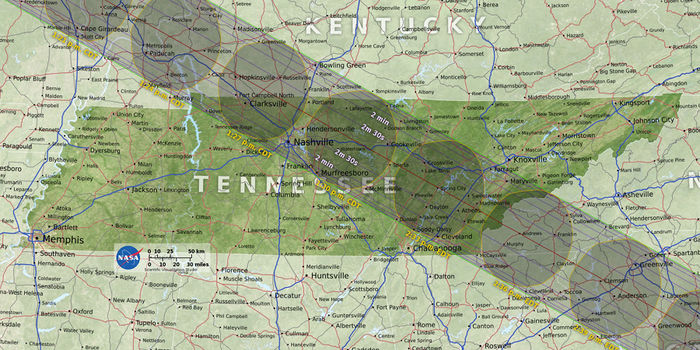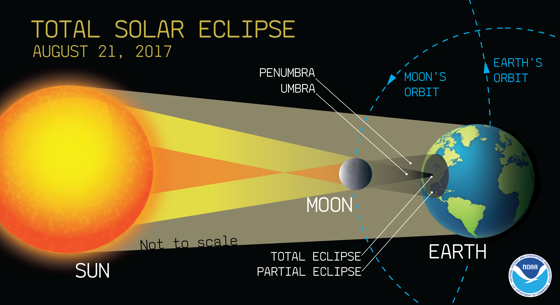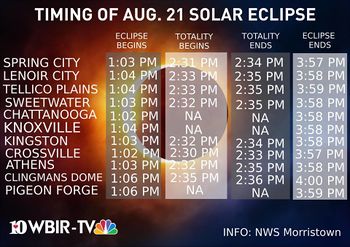 Maps of the Path of Totality
http://xjubier.free.fr/en/site_pages/solar_eclipses/TSE_2017_GoogleMapFull.html
https://eclipse2017.nasa.gov/eclipse-maps
http://www.eclipse2017.org/2017/maps.htm
http://shadowandsubstance.com/2017/2017e.html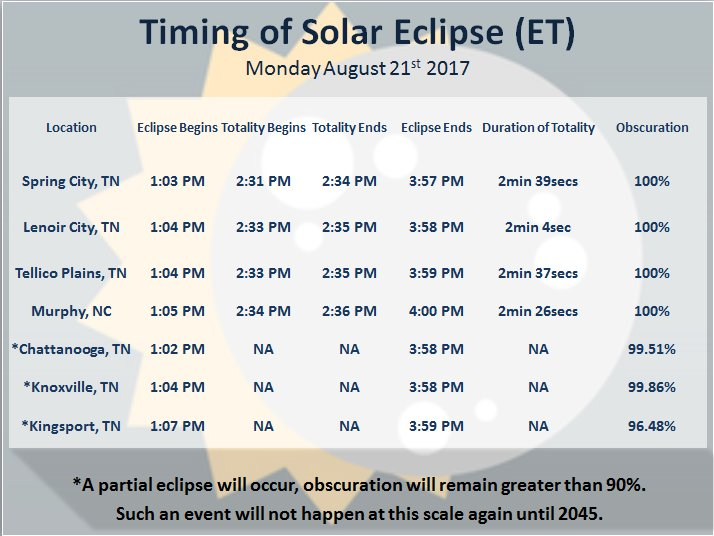 https://www.accuweather.com/en/weather-blogs/astronomy/5-surprising-effects-the-total-solar-eclipse-will-have-besides-darkness/70002407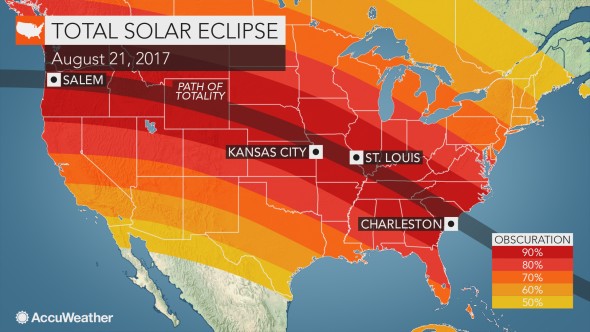 Glasses and the safety of your eyes
https://eclipse2017.nasa.gov/safety
Search Amazon for "certified" per NASA link above. https://www.amazon.com/s/ref=nb_sb_noss_2?url=search-alias%3Daps&field-keywords=solar+eclipse+glasses+certified&rh=i%3Aaps%2Ck%3Asolar+eclipse+glasses+certified
https://qz.com/1043773/solar-eclipse-2017-solar-eclipse-glasses-brands-recommended-by-nasa-and-the-american-astronomical-society/
http://earthsky.org/human-world/how-to-know-your-eclipse-glasses-are-safe
In the end I went with Lunt Solar Eclipse Glasses - https://www.amazon.com/Premium-Certified-Lunt-Solar-Eclipse/dp/B01NB09NHK/ref=sr_1_1
Links
https://www.space.com/33797-total-solar-eclipse-2017-guide.html
https://www.space.com/37611-solar-eclipse-2017-sun-bigger-than-we-think.html
https://astromaven.blogspot.com/2017/06/weird-things-happen-with-total-solar_72.html
Weather
http://www.weather.gov/eclipse
http://www.weather.gov/gsp/eclipse
Simulator
https://eclipsemega.movie/simulator?lat=38.9071923&lng=-77.03687070000001