Start your own legal pirate radio station
Jump to navigation
Jump to search
Start your own legal pirate radio station for fun, profit and the Gospel.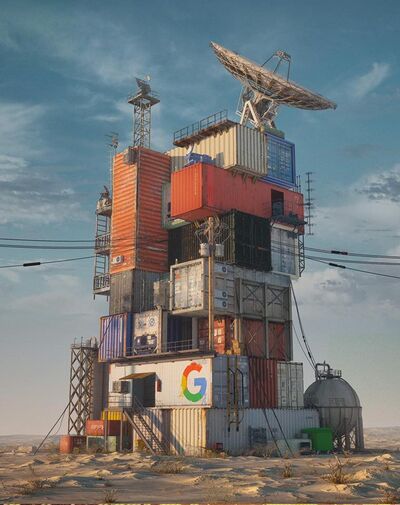 Note that applies to the United States and its territories. Probably not legal in other countries. See https://en.wikipedia.org/wiki/Low-power_broadcasting
No you probably don't have several million in your back pocket to start your own broadcast radio station but fortunately according to the Federal Communications Commision you don't have to.
Also I am not referring to an Internet Radio Station although that is a possibility as well. You could take the same content broadcasting to your physical radio station to also form an online station as well and some of the same principles apply here.
This is legally possible in the U.S. because the FCC has long allowed what is called Part 15 non-licensed lowe power (not to be confused with licensed LPFM stations) transmitters which on FM frequencies are limited to an effective service range of approximately 200 feet (61 meters). See https://www.fcc.gov/media/radio/low-power-radio-general-information#UNLICENSED
Why?
Community radio stations or microbroadcasting can bridge the gap where no internet or wire-line network exists. Almost every vehicle has an FM radio receiver. Many portable FM radio receivers exist as well as well as some tablets and phones have built in FM receivers. Many emergency type lights also have FM receivers built in some with hand crank that do not require batteries.
Also consider in an emergency or after a disaster cell phones and other usual forms of internet and connectedness may be out of service and you station may be the only link someone has on battery power to the outside world as to what is going on.
Because this is a physical rado station you will need some things that can be relatively inexpensive. A list is below.
Part 15 transmitters also make great low latency who house or building audio systems without wires.
Can be used for remote room Ham Radio and SWL to listen to gtransmissons in the yard, by the pool or around the house.
Also can be used for Christmas displays or church Nativity scenes or displays so that folks can drive by and listen to music, commentary or messages.
List of basic equipment
Studio to record messages, audio and music.
FM Part-15 type transmitter.
A nominal gain omnidirectional antenna.
Coax cable to connect the antenna to the transmitter.
A location to install the antenna.
A power (possible uninterruptible) source.
Studio
This could be a computer that can be run 24x7 hours a day with a headset or microphone and a clean line-level audio output. It could be just a human and a microphone but I doubt you willing to be on this 24 hours a day so you need some automation to be effective. I recommend a small Linux desktop or server but Windows desktopp will also work. Make sure it can stay on all the time.
Computer
Linux or windows (or even Mac) desktop can be used as long as it keep running all the time. It needs to have line-level (non amplified) audio output. Many desktops have this but many laptops do not. In that case a USB audio adapter could be used. Do not use the headphones output that has some level of amplification which will typically overdrive the transmitter.
Sound equipment
You will need at least a decent microphone. A Blue Snowball could work or in many cases a headset could also work. I don't recommend the built in microphone ad they are usually poor quality.
Content
Unattended streaming content is the best format for any automated and unattended radio station. Generally a mp3 or ogg playlist (see M3U format) on loop is simple and easy to maintain. Periodically you can drop content into a folder to have the streaming software detect and add to the stream. Typically this could even be a shared or cloud storage such as Dropbox which allows remote queueing. You can record voice segments ahead of time and then embed the audio into your stream loop. There used to be this really great service called drop.io where you could place your own "drops" of audio and have it embed quickly into the stream.
Software
TBA
Transmitter
Transmitters can range in price from around $50 (on ebay from Chinese manufacturers of varying quality) to a thousand dollars.
Sources of transmitters
Ramsey
Ramsey's kits assembled or unassembled are among the best if you can find one.
Legalities
See https://transition.fcc.gov/Bureaus/Engineering_Technology/Documents/bulletins/oet63/oet63rev.pdf
Antenna
TBA
A note about interference
The FCC rules are pretty strict about this stating "Home-built transmitters, like all Part 15 transmitters, are not allowed to cause interference to licensed radio communications and must accept any interference that they receive. If a home-built Part 15 transmitter does cause interference to licensed radio communications, the Commission will require its operator to cease operation until the interference problem is corrected. Furthermore, if the Commission determines that the operator of such a transmitter has not attempted to ensure compliance with the Part 15 technical standards by employing good engineering practices then that operator may be fined up to $10,000 for each violation and $75,000 for a repeat or continuing violation."
So pick a frequency which is clear of broadcast in your neighborhood.
Stations due to the enormous costs of maintaining a commercial radio station are leaving the air all the time ands what was once crowded in the 90's and not because more sparse leaving you in almost any market a fair amount of free space to transmit in.
From time you time you should monitor your frequency away from your transmitter to ensure a new station has not sprouted up.
Coax
TBA
Power source
TBA